DVMEGA EuroNode is the most complete and multi-deployable ham radio hotspot at the moment.
It has standard WiFi, and a LAN connection is available. The EuroNode is a stand-alone solution and can be used almost anywhere. At home, on the road or elsewhere. A WIFI or LAN connection is sufficient to make contact with the rest of the Amateur Radio world.
The universal design allows you to choose whether you want to use the DVMEGA or MMDVM firmware. The underlying Host software components are easy to configure using the Pi-Star dashboard.
The DVMEGA EuroNode hotspot is delivered fully assembled and pre-instailed. Hotspot, Antenna and WIFI dongle are supplied in an attractive blister pack.
DVMEGA EuroNode Technical data:
– Fully stand alone (No PC or RPI required).
– Support for DMR, D-Star, P25 and Fusion.
– BrandMeister, REF, DCS, XRF, XLX, YSF and FCS reflector.
– Web interface for configuration (Pi-Star).
– Host and firmware pre-installed.
– WIFI and LAN connection.
– 5 Vdc power supply (phone charger).
– Power consumption 0,25 A (5 Vdc).
– RX/TX frequency, 420 – 450 Mhz.
– 1″ Bright Oled display.
– Solid steel powder coated box with plexiglass cover.
– Dimensions 52 X 56 X 32 mm.
– WIFI and LAN connection.
– Antenna and SD card included.
Price: 149.95€
BUY
DVMEGA EuroNode Instructional video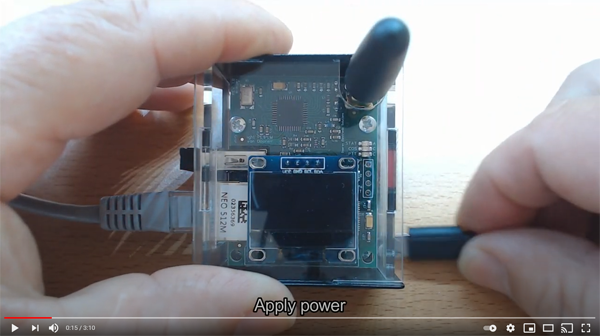 Other ham radio hotspot
MMDVM Assembled Hotspot Wifi Digital Voice Modem